VC Cohorts
Program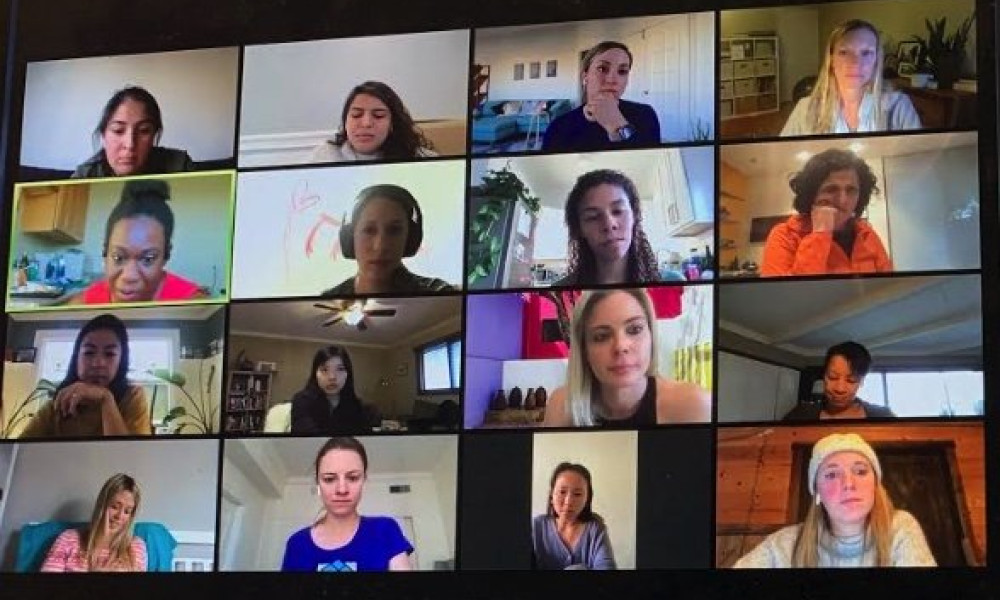 Accelerate your career in venture capital
VC Cohorts are tight-knit peer groups of investors, matched at the Principal or Partner Level, across the country. Cohorts meet monthly to:
Confidentially share and receive tactical best practices, insights on daily challenges, and benchmarks across industries and firms

Build trusted relationships that go beyond the "small talk"

Access new opportunities for deal flow, LP relationships, talent sourcing, life hacks, and more
Interested in joining a cohort?
Principals
Are you a Principal?

You identify as a woman or non-binary

You're an aspiring partner

You lead investment diligence

You have board responsibilities (e.g. observer)

You're allocated a few points of carry

Your fund primarily invests in the US
Partners
Are you a partner?

You identify as a woman or non-binary

You have a GP or Partner Title

You can lead deals in your fund without sponsorship

You have board seat(s)

You're allocated carry and pay dues in your firm

Your fund primarily invests in the US

Register for Partner Cohorts!

VC Partner Cohorts are available across the US!

Registration deadline is November 30, 2023. Register here!
FAQ's
Who participates in VC Cohorts? 
Hundreds of women actively participate in VC Cohorts at the Partner, Principal, and Associate level, ranging across the US, from the SF Bay Area to Atlanta and Indianapolis. These individuals are at firms ranging from large funds like Lightspeed and Sequoia, to micro-VC's and emerging funds. 

How are cohorts selected?
In our screening process, we do our best to accommodate all eligible applicants who identify as women and non-binary gender, based in the US who fit the roles and responsibilities of a typical individual at that level. 
What's the experience like virtually? 
The cohort experience has seamlessly shifted to the virtual world, blending virtual small-group meetups with large group events like AMA's, panels, workshops, and mixers. In fact, this shift has allowed us to expand to include women and non-binary investors from all over the US, making a targeted effort to include underrepresented founders. In our latest partner cohorts, 17% of the partners identify as Latinx or Black women compared to the industry average of 1%. 

What's the time commitment?
For one year, we will place you in a cohort of ~10-12 other individuals at your level and you will meet as a group on a regular basis. While we provide a structure as well as suggested curriculum and discussion topics, cohorts are largely self-organized and each cohort may adopt a cadence of monthly to bimonthly meetups. All Raise HQ will also be organizing regular curated events. Overall, participation will be ~1-2 hours per month at least, with many opportunities to connect 1:1 and make the most of your own experience.

How much does the experience cost?
For 2021, cohort membership costs $149 for Associates, $299 for Principals, and $599 for Partners, covering program costs, social events, and curated events. Many firms will cover this cost as a professional development opportunity. However, All Raise seeks to be inclusive first and foremost and offers scholarships if this cost poses a barrier. 

"Entering venture straight from an operating role, All Raise helped me quickly build deeper relationships. I didn't expect to share a deal with someone in my cohort, but she was an ideal investor for one of my portfolio companies and now we're both on their board!"